Agent Roster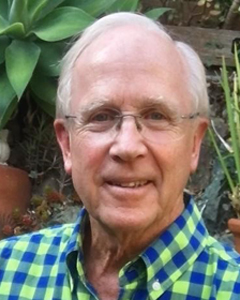 Bob Friestad
Realtor
(415) 568-0550
Fax: (415) 459-6418
DRE# : 00794954
In 1976 I relocated to San Francisco from my hometown, Grand Rapids, Michigan after selling the commercial property, casualty, & surety insurance agency I owned and operated there during the 12 years prior.

My undergraduate degree from Albion College focused on pre-med sciences changing to business risk management during 2 years of post grad work at Marquette and Michigan State Universities. I ended up in the commercial property & casualty insurance business, which I also pursued during my early years in San Francisco as an account executive with a major construction-oriented insurance group in the financial district.

Following a move to Marin county, I obtained my real estate license in 1980 specializing in Bay Area (mostly Marin) residential real estate sales. It was my good fortune in 1990 to join Nancie Bottmeyer and her Madison Company Realtors group where I've been able to fully realize my professional principles, skills, and client service in the real estate business.

Business pursuits on the side have included trust property management projects and establishing a toy company to bring a returning flight toy to market that had been designed and patented by my earliest childhood friend.

My life-long passion for the choral art form is a spiritual pathway for me. Since a young boy I've always been in choirs and choral groups and over the years have sung in numerous cathedrals in the British Isles and three times in Carnegie Hall. In 1993 I co-founded, sang in and for 25 years managed the Consort Chorale, a Bay Area auditioned summer chorale that has made 3 international concert tours with another tour waiting for the pandemic to end.

Other interests include bicycling, skiing, sailing, and being out in (and photographing) the great outdoors!

My very principled dad was a workaholic with exacting performance standards. Even assigned family chores bore his scrutiny and approval until he declared it was a "first-class job". He was a great guy, died way too young, yet continues to look over my shoulder. "First-class job" is an ingrained guiding operative in how I approach life, my business, all I strive to do, and how I value my relationships.
Languages

English